Moving all of your belongings from one location to another is exciting but at the same time, it is also a stressful task. Furthermore, the moving process can generate a large number of chores and huddles. And moving may damage your expensive things like furniture, mirrors and many more. As a result, It is very essential to plan ahead of time so that you don't have to deal with the stress of moving on the first day.
So, you can make the process easier and less stressful by creating and following a moving house checklist. As a result, the checklist will assist you in finishing the task on time. In addition, checklists will help tremendously in organising the items properly. Therefore, the moving house checklist will save you time and energy.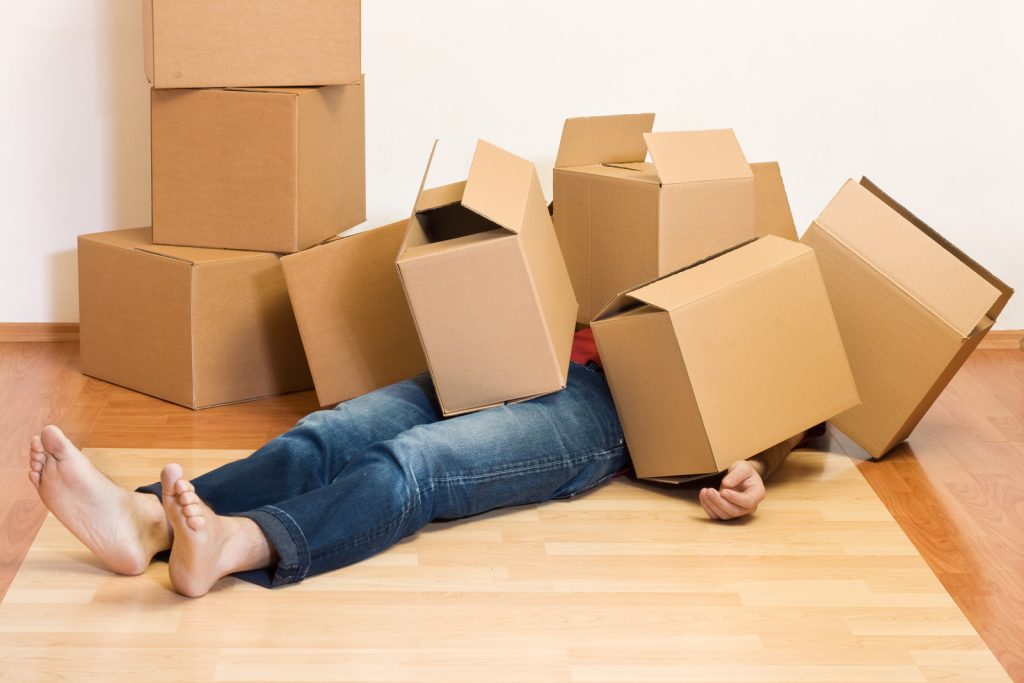 Furthermore, with a checklist, you will be able to make the process faster and efficient. Thus, you can pack your belongings more precisely and properly. In addition, it reduces the chances of forgetting things. So, for your convenience, we've compiled a list of the top eight moving checklists that you should use to ensure a stress-free move.
8 Best Working House Moving Checklist You Must Follow
Investigate your next move
Once you have accepted the offer of your new home, start making the checklist for the New House Moving. In the first checklist, investigate your new areas like facilities availability and store other information. In addition, also have detailed information regarding your kid's school like availability of school bus, the distance between your new house and school and many others.
Take your home survey
The next checklist point is about your belongings like what to take to your new home. Sell those things which no longer require. As a result, it will save your time and energy. And then according to your stuff start taking quotations from the removal companies and select that fits on your budget. Furthermore, also check their eligibility to carry out the task. That means the company should have been licensed and insured. In addition, analyze the removal company by reading their testimonials given by past customers. This will give you a better idea about the company service.
Hire professionals
After finalizing one company from the bunch of applications. Start collecting the packing material for your stuff from the removal company and properly pack your all stuff. In addition, if you also require to have storage facilities then talk about this with your hired company.
Prepare to relocate
The next checklist is to get prepared to relocate. In this, start booking the people to carry the service such as home cleaners, a plumber for the dishwasher, etc. if your removal company is not providing this service. In addition, run-down frozen foods and other perishables will not travel well.
Get your address updated and organized
Next, keep all your important documents in a safe and accessible place. Moreover, try to finish your packing work as soon as possible. In addition, return the things if in case you have borrowed. And also gather your old house keys.
Prepare to move out of your old house
In this checklist, take a final inspection around your house and ensure you leave nothing behind. Pack your all basic and necessary things in a small back bag such as a toothbrush, phone charges, etc. In addition, ensure your mobile phone has a full battery. Moreover, confirm the new place details and ensure to have keys.
Lock the door and leave
Lock your old house properly. And check all windows are closed and utilities are switched off. Also, count your belongings at the time of loading by the removal company. In addition, make sure your movers have contact details for you and confirm the address of the new property as well as have extra copies of contact details for your conveyancer, estate agent, and removal company. And ensure they are loading all your stuff safely.
Check your new property
After reaching your new place, inspect your new property if anything is left by the previous homeowner, if this is the case then arrange for them to collect it later. Moreover, check for any damaged or missing items and account for each item in your inventory.
Only sign it when you're completely happy. Moreover, place the important document and key at a place that is easily accessible only by you. Also, inspect the garden thoroughly.
Enjoy in your new house
At last, if everything is sorted, enjoy leaving your new house stress-free. In addition, plug in your telephones, mobile phones, and larger appliances such as fridges and freezers. But one important thing is that keeps away your pets until you arrange the whole house properly.
Hire Us To Get a Safe Moving House Checklist Service In Adelaide
We are a location-based company. Thus, we offer safe and reliable moving service at an affordable service. We at Furniture Movers Adelaide have a separate team of professionals who can provide productive and effective facilities consuming less time in Adelaide. In addition, our company has licensed and is insured to carry out the task. Furthermore, we will assist you from the start till the end. Thus, our service will never let you down. Benefits of availing of our services are listed below:
We are available 24*7 and 365 days to the customer.
Also available on Sundays and bank holidays.
Moreover, we have versatile professionals who work with dedication.
In addition, our service is highly recommended.
And we also possess native and experienced professionals.
Furthermore, we also have good manpower to lift the stuff
As a result, we provide a safe and secure moving service.
We also have big storage space for all your packed materials.
So, if you are looking for such professionals, call us today at 0492 800 028 to get a quotation. Our team will reach your place in no time. Hence, you can call us at your convenience. As a result, our toll-free number is available 24 hours a day, seven days a week to assist as many customers as possible. Assist them to sort their concerns.
Location:
Adelaide
, SA, 5000, Australia