Furniture Movers Adelaide Best Place For All Kinds Of Removal Service
We are one of the biggest removalists of Adelaide and we have been in business for many years. At Furniture Movers Adelaide, we offer you the quickest removal service in all of Adelaide. We can move any kind of item from light furniture to uniquely shaped furniture without any problems. Our experts are trained and experienced in handling furniture of all kinds without any kind of damage to the furniture. So, if you are searching the web for Furniture Removals in Adelaide then, our expert movers are ready to help you. You can contact us on 0492 800 028 at any time or anywhere in the areas of Adelaide.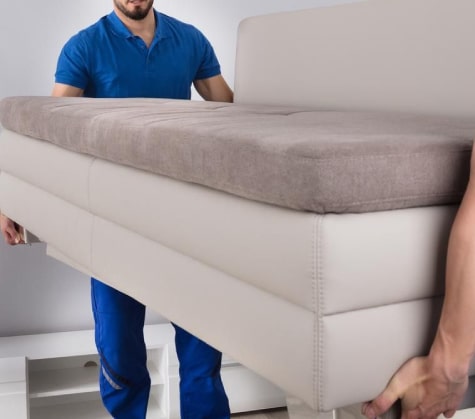 Adelaide's Most Trusted Removalist Company
Furniture moving is a complex task and our expertly trained Furniture Removalist Adelaide movers are on hand to ensure that the job gets done quickly, efficiently and safely. We are cheap removalists Adelaide, so you don't need to worry about the cost of hiring us. Our highly experienced crew will not only take care of all your office furniture removals needs but also assist you with packing and unpacking items at your new destination. Our dedicated crew understands how valuable your belongings are and they treat them with care. They will make sure that your furniture items reach their destination in perfect condition. If you have any queries or concerns about your upcoming move, then please do not hesitate to contact us. We are always ready to help with removalists Adelaide prices and services.
Moreover, we are committed to providing professional Furniture Removalist Adelaide service that is second to none. We will also ensure your items are carefully packed and secured during the entire relocation process. Our goal is to provide the highest quality in customer service and care throughout our entire service life cycle. By hiring us as your furniture removals company you can be assured of excellent results each time, every time. Our best removalists Adelaide services are available for both domestic and commercial clients. We are ready to serve you at any hour or day of the week.
Professional and Reliable Furniture Removals in Adelaide
Our main focus is on customer satisfaction, which means that our customers get quality furniture removals at a great price! Being a budget removalists Adelaide, we provide a wide range of services including furniture delivery, storage or clearance. We Are The Removalists You Can Trust – If you want your house to look perfect when you move, then it's essential to hire our professional removalists in Adelaide. If you are looking for removalists who will give you excellent service and offer great value for money, then make sure to call our Removalists and Movers. It doesn't matter if you need to remove furniture from your home or office – we've got all bases covered. Call us today to get an instant quote. We promise to deliver what we say we'll deliver.
Moreover, Furniture Movers Adelaide with over 20 years of experience in the industry has experts that you can trust to offer a complete solution for your home moving needs. Whether you need furniture removals, storage or just general moving assistance, we have you covered.
Purpose Built Furniture removalist Service In Adelaide!
At Furniture Moving Adelaide, we have a purpose-built removalist team to move furniture items from one place to another. We have been serving all the removing and moving requests of Furniture Removalist Adelaide. Our moving systems are designed to prioritize the safety of any item that we are moving from one place to another. Our team of skilled Furniture Moving Experts can safely handle all kinds of furniture. We utilize different machines to load and unload furniture that is too heavy to move by conventional means. We can help you with kitchen appliances, bedroom furniture, living room furniture or any other furniture types.
Pre-Planned and Time-Punctual Removal Schedule Provider In Adelaide
Our group of Best Furniture Movers In Adelaide always makes the best and most appropriate arrangement for your removal. It doesn't matter where you want to move your items, we will always make a pre-plan to move. Our planning takes into consideration the type of item to be and the total weight of the item. Furthermore, we also consider the best route during planning your move. This helps us avoid all the bad routes and takes the best route possible for the most efficient moving. This saves both time and money at the same time as it gives you the best Furniture Removalist Adelaide service possible.
Why Choose Furniture Movers Adelaide?
While moving your home, you need a removalist you can depend upon to convey expertise and experience while moving. These days, you can't simply hire just anybody, so you need to go to the best Furniture Removalist Adelaide service.
Years Of Experience
With our years of involvement overhauling South Australia and the more noteworthy Adelaide area, Furniture Movers Adelaide has built up a standing as the market leaders for quality help and care with your property.
Fully Insured Service
Our movers take an individual interest in each move. It ensures the work is constantly done the correct way on the first run without any kind of failure. It is this degree of involvement and care that people hire us regarding Adelaide Furniture Removals even always come back.
Transport To Any Location
With our Experienced Movers, you can rest easy as your items can be transported to any location. It doesn't matter whether you want to move your items within the city or outside of the state, you can rely on our professionals at Furniture Moving Adelaide. We can move it anywhere at any time that you want.
Trusted Moving Company
If you have any Move need, simply call our 24 hour
emergecny number.